Free Translation Melting Bones

Free Translation session hosted by Anastasia and Ingrid 02.07.19 at Suvilahti


Source image: Pedro Bericat - Letter from Spain/ Kirje Espanjasta, 2018


Instructions for pressure release:


Find a comfortable position.

Close the eyes

Choose one bone and feel it melting.

Move on to the next bone and repeat the melting.

Do not try to succeed at it.

Fail if needed and melt into the next bone.



Instructions for gesture release:


Let the moving happen.

Eject what needs to come out.

Let the space come into your body.

Give your gestures back to the space, uncensured..

Do not try anything, only follow the gestures.

Fail if needed and move on to the next gesture.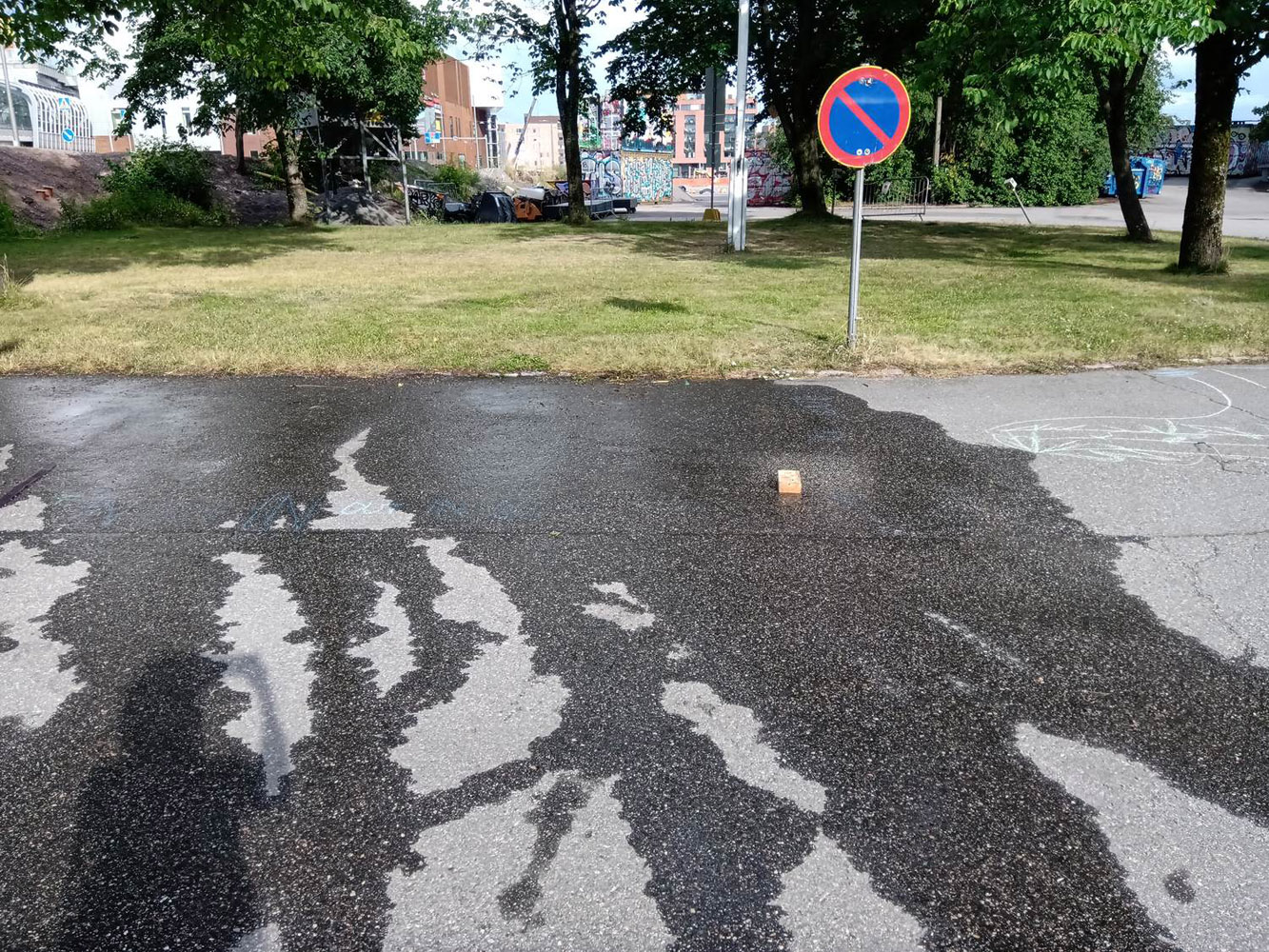 Anastasia:
People outside are not witnesses but cooperators.

How can these processes be applied while working with people with trauma, people who must be always ready to defend themselves, I got a little worried that these practices can make them too vulnerable.

After sometime, after completing the interpretation, the artmaking, I felt a lot more aware, I felt strong and capable of making decisions, taking matters in own hands. I felt calm.


Ingrid:
Doing the body and perception work before translating the artwork led me to less calculated, less judgemental and less censured gestures.

At 18:25, a big truck and a man came to pick up the container that was parked outside the window. The container acted as a metaphor for un/authorized spaces, binaries of success and failures, coincidental misfortunes and the power of one single movement. It was removed. The procedure took about ten minutes and seemed to be a random action, yet its randomness revealed a big gap, a big opening. Suddenly the INs OUTs INs OUTs INs OUTs became free, irrelevant, or perhaps even more present in the space.

I thought of prisoners.

I thought how one gesture can change it all.


---

Ingrid André (b. 1977, Belgium) studied dance at the Conservatoire de la Danse in Namur, Belgium and at Balettakademien in Stockholm, Sweden. She has worked as a dance artist and performer for established companies, freelance projects and collectives in Finland, Belgium, Switzerland and France. Ingrid also works on long feature films, short films, video works and in collaboration with established artists as Adel Abidin and Vappu Rossi. Ingrid is currently studying contemporary art at Maa Art School in Helsinki, Finland.A recurrent theme in Ingrid's interest is the relationship between our body-thought systems and the world we inhabit, the blurry boundaries between these systems as well as an urgent need to transcend what we are and become something we were not from the beginning.

To learn more about Free Translation project and contribute to the interpretation process, please visit https://freetranslation.prisonspace.org/

Thank you to Pixelache Helsinki for housing the July meeting.

Images and video (unless stated otherwise): Ingrid André and Anastasia Artemeva