Anastasia Artemeva


Vankila Museo


In August 2019 Arlene Tucker and Anastasia Artemeva visited the renewed Vankila Museo Prison museum in Hämeenlinna. This trip was a part of the Agents of Diversity course organised by GAP, Culture for All and Research center Cupore and focused on inclusion in an art institution.

The city of Hämeenlinna has always been known as a prison and garrison city, because these activities have been tightly connected to Häme Castle since the Middle Ages, when it was built. The Castle was used as a prison from the 1830s until 1972. In 1979, the Main Castle was opened as a museum managed by the National Museum of Finland.

Many criminals known from history have served their sentences here, such as murderer Matti Haapoja and Ostrobothnian knife-fighters Isoo-Antti and Rannanjärvi. Poet Elvi Sinervo and sleeping preacher Maria Åkerblom are among the best known female prisoners of the Castle.

In the early stages of the operation of the Prison, which was also called the Hämeenlinna penal labour prison, an example was taken from American prisons, where cells were grouped on either side of a central corridor. Previously, the prisoners had lived in shared dormitories. Today, the history and stories of prison life live on in the writings on the walls, the items, and the lived-in cells.

(https://www.kansallismuseo.fi/en/vankila/historia)



Art on the wall of a corridor where the prisoners waited to be released or tranferred to another facility.


Some cells have been preserved in their original state of the years 1980 -1990 and still contain prisoners' personal belongings.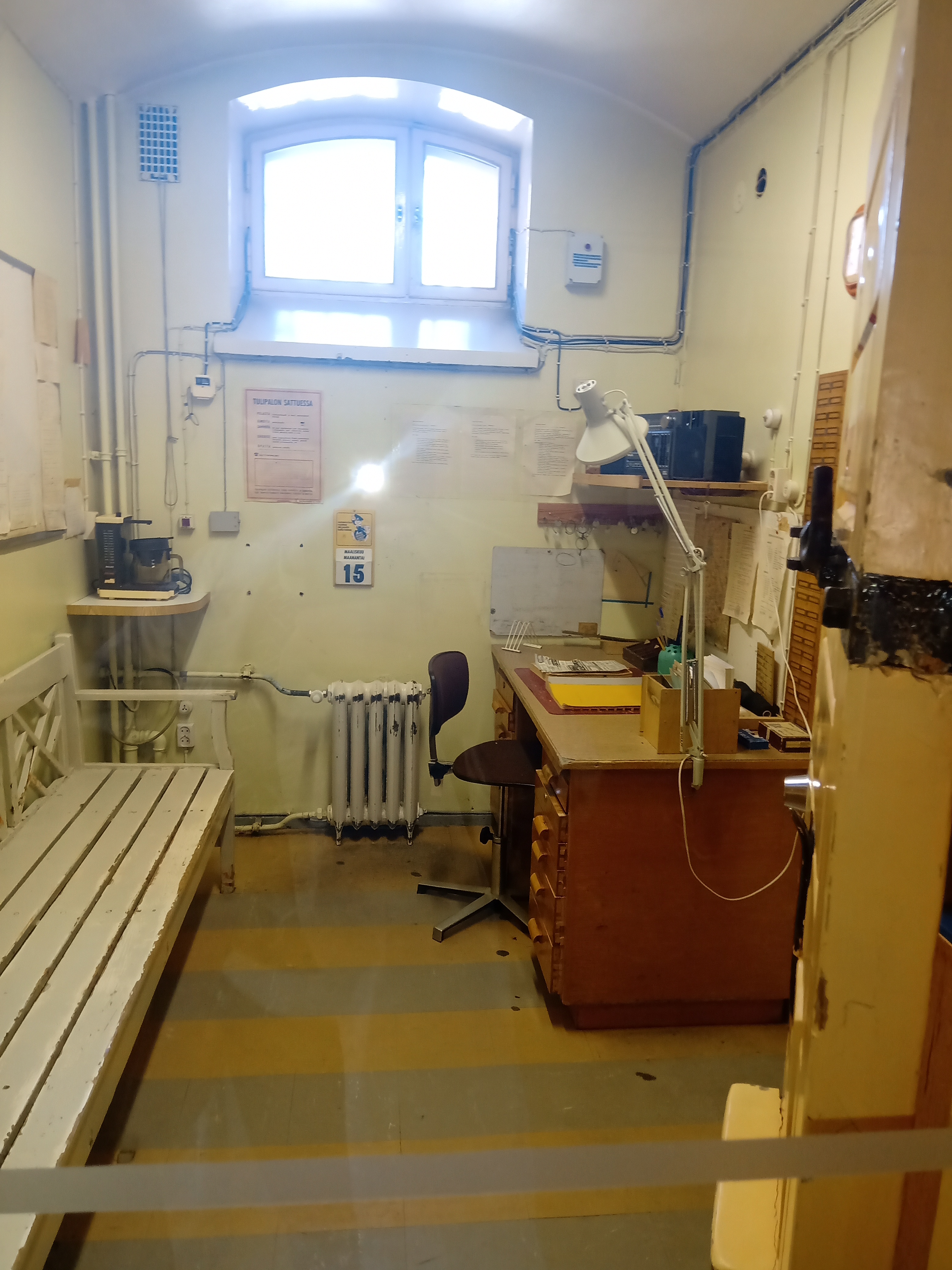 The guards' room


Doctor's office


Weekly schedule



Items sold in the giftshop are made by inmates in prisons in Finland.