Prison Outside #2
November 21-23, 2018

::: Presenters & Moderators :::
Please see the conference program
here.

Michael Bierman, co-founder and executive director of The Strindberg Laboratory (a 501c3 nonprofit in the US and Strindberg Laboratory ry in Finland). He has directed numerous shows for TSL inside and outside corrections, led the creation of Break It To Make IT, a partnership between Los Angeles City College, LA-Mission and The Strindberg Laboratory which created one of the first pipelines from Prison to Higher Education in California. Has authored and performed in one-man show Vincent Van Gogh: A Haunted Man, co-authored and performed in Henry and Jane, HUSTLIN and several other shows. Mr. Bierman has performed in television, and films including Cold Case episodes, American Dreams and the movie The 40-Year-Old Virgin. Michael also has appeared in numerous theater productions in Southern California.

The Strindberg Laboratory is theater company that has worked throughout Southern California since 2012. Their mission is to use the unique power of theater to support underserved individuals and communities on their paths of self-discovery, and to create and present powerful plays that connect audiences with their stories. Through this work, they seek to build bridges between people from vastly different backgrounds.

www.strindberglaboratory.com



Mercedes Bentso (born Linda-Maria Roine) is a Finnish rap artist. Her socially critical lyrics deal with issues such as substance abuse, violence and exclusion. In recent years, Bentso has also frequently been publicly involved to speak up about exclusion of young people. Mercedes' documentary film, Ei Koskaan Enää (Never Again) was released in September 2018.

http://www.tuffifilms.com/production/never-again



Rimma Chirkina (Чиркина Римма Вячеславовна) graduated from the Moscow State Pedagogical Institute (Moscow State Pedagogical Institute im.VI.Lenina), Faculty of Defectology, in the specialty defectologist-surdo pedagogue of Russian language and literature of schools for the deaf and hearing impaired. In 1994 she graduated from the special faculty of practical psychology of the Saratov Pedagogical Institute SSU. In 2000 she was awarded the title "Honored Worker of General Education of the Russian Federation." In 2005, as a finalist at the Ford Foundation International Scholarship Program Contest (IFP), she entered the postgraduate course at the Faculty of Psychology, Moscow State University, and graduated in 2008.

Currently, Rimma works in the following areas: Art Therapy, Positive Psychotherapy, Psychodrama, Organization of international internships for psychologists Counseling on the problems of mobbing and bullying.

https://www.b17.ru/chirkina



David Coogan is an associate professor of English at Virginia Commonwealth University, a teacher of rhetoric and writing, and the founder of Open Minds, a program that enables college students to take courses in the arts and the Humanities with prisoners at the Richmond City Justice Center. Coogan is the author of Writing Our Way Out: Memoirs from Jail, the creative culmination of a writing class in which ten men explore the conditions, traps, and turning points on their paths to imprisonment as well as the redemptive power of memoir. He is also the co-author of The Public Work of Rhetoric: Citizen-Scholars and Civic Engagement, which connects the ancient art of rhetoric to contemporary social problems.

Coogan's essays on teaching writing for social change have appeared in the journals College Composition and Communication, College English, Community Literacy, Public: A Journal of Imagining America, and in Working for Justice: A Handbook for Prison Education and Activism and Active Voices: Composing a Rhetoric of Social Movements.



Nataliya Dzyadko (Дзядко Наталия Михайловна) holds a position in "Center for Prison Reform" (Центр Содействия Реформе Уголовного Правосудия) since 1998, and became director in February 2013. She was a member of two convocations of the Public observation commission that oversees human rights observation in penitentiary confinement for Moscow Oblast. She was awarded the Charter from Public Chamber of the Moscow Oblast. Dzyadko was the coordinator of an art exhibition on, "Man and Prison (Человек и тюрьма), and leads the program, "Caution, Prison" (Осторожно, тюрьма) preventing delinquency amongst young people.

www.prison.org



Amanda Dunsmore works in art processes that explore representations of societal transformation through portraiture. She works with video, sound, photography and installation. Through sculptural methodologies and media, the mechanisms behind her practice have developed over the past twenty-five years. This results in contextual portraits involving longitudinal research processes. Her artwork is often presented as a series of extensive socio-political / historical art projects. Central to Amanda's art practice is an exploration of potential future memory, the legacy of visual parity in portraiture and the long-term implications of socio-political art making.

Amanda has exhibited widely in Ireland and Internationally and is Course Coordinator and lecturer in Sculpture and Combined Media at Limerick School of Art & Design, LIT. Ireland.

www.amandadunsmore.com



Pati Hernández is a mother, an activist, dancer, puppeteer, and a Dartmouth College adjunct professor. Originally from Chile, she immigrated to North America in 1983. Her professional focus is the exploration of political and social problems through the arts.

She is the founder, facilitator and executive director of Telling My Story Inc. In addition to directing a range of Telling My Story productions Pati has directed Dance-Theater productions since 1988 at the University of Puerto Rico as well as productions with FOMMA (Strength of the Mayan Women) in Chiapas, México, and University Settlement in New York City. When living in New York city, Pati was and adjunct professor at Barnard College and NYU teaching movement for actors. Currently Pati is an adjunct professor at the Women's, Gender and Sexuality Studies Program, and the Director of Telling My Story on Campus at Dartmouth College.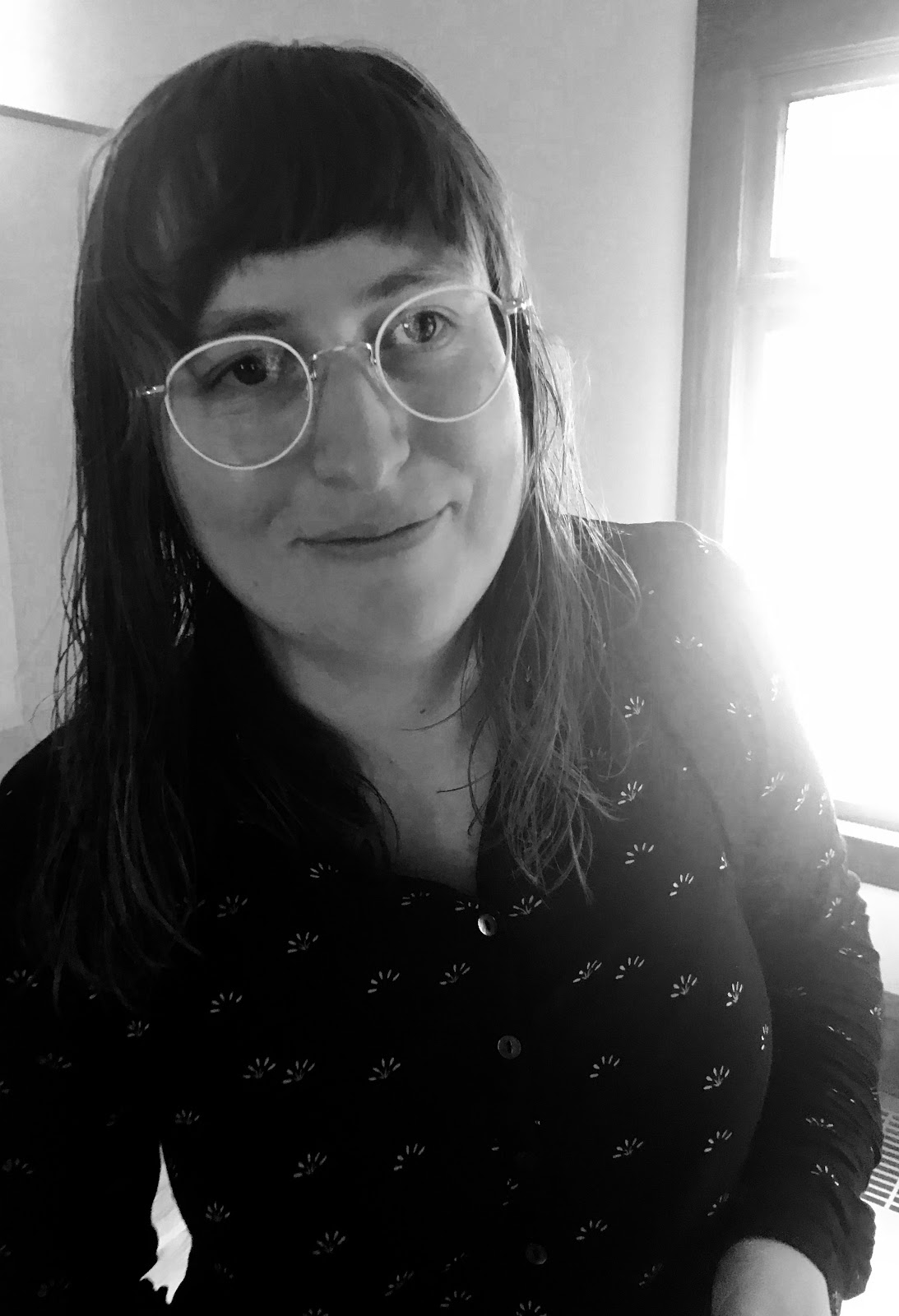 Evelyne Leblanc-Roberge was born in a small francophone coastal village in Québec, Canada. She received her BFA in photography from Concordia University (Montreal, Canada) and her MFA in electronic integrated arts from the School of Art and Design at Alfred University (Alfred, New York). She is currently an Associate Professor of Art and Lens Based Media at the University of Rochester (Rochester, New York).

Evelyne uses lens-based media to reflect upon and re-interpret the relationship between people and the ways they occupy space. She has worked with dancers, choreographers and scenographers to elaborate multimedia performances in site-specific venues for the project Letter to the World. Her most recent book Wall+Paper (2017, Publication Studio Hudson) was created in collaboration with incarcerated people serving life sentences in prisons across USA. She is currently collaborating with a group of incarcerated people at Villenauxe-La-Grande Detention Center (France) to work on the project Les Portes, which consists of elaborating a series of photographic fictional doorways to be installed permanently in some of the common spaces of the detention center.

http://evelynelr.space



Let it Out is Anastasia Artemeva (Артемьева Анастасия Михайловна), Sonny Nyman, and Arlene Tucker. Let it Out is a sub-project of Prison Outside, an independent project researching art in and around prison. Let It Out is a project that connects young people in Russia and in Finland. The teens will exchange artworks, lyrics, and short videos, produced during workshops with artists and musicians. This process will be facilitated using translating techniques and result in a collaborative multimedia artwork, as well as an exhibition of art & design objects. Other current projects by Prison Outside include Prison Outside #2 - an international three day gathering about art in prisons, and Free Translation - an online and two week art exhibition at gallery MAA-tila presenting collected works from people affected by incarceration.

https://prisonspace.org/Let-It-Out




Mari Lukkari is a Finnish journalist, labour activist and is a journalist focused on prisons. At the moment she lives in Berlin and does a research about the rise of the extreme right. During the past decade Lukkari has written articles, made news reports, programs and documentaries for the radio and television about the prisons and prisoners. Her latest work is a radio serie about the art - in, from and about prisons.

https://areena.yle.fi/1-4529488



MSUPE The Faculty of Legal and Forensic Psychology (Факультет юридической психологии) was established at the Moscow State University of Psychology and Education in 2004. The basis of the Faculty is the agreement between the University and the Serbsky National Research Center for Social and Forensic Psychiatry of the Ministry of Health of the Russian Federation. Apart from traditional branches of psychology in its interrelation with law – criminal, forensic, penitentiary psychology – special attention is paid to the psychological problems of children, adolescents and their families in the legal context, as well as to the issues of forensic clinical psychology. These features, along with the strong practical orientation, make up the unique character of the Faculty.

http://en.mgppu.ru/legal-and-forensic-psychology



At the crossroads of performing arts and cinema, Nimetulla Parlaku deploys his work around underground cultures. From prison to school, from art squat to public space, memory and social bound are the main topics of his artistic work. He is also on the board of directors of Culture&Démocratie, a non-profit organisation whose fields of inquiry are social and cultural forms linked to the practice of democracy. For that, Culture&Démocratie publish journals and books nourished by analyses on those matters.

Completed in a few months under difficult conditions, JailHouse Rap is like a visual robbery of a hidden reality. As described by an inmate who participated in this project, it gave the opportunity to the largest part of society to see the elaboration of a pilot project made inside prison is a great privilege. Because the perception we have of those little worlds confined in the margins of our societies is often partial, because, for an inmate, getting back into real life is a tough and rough challenge that needs preparation and support, everybody should know that no place needs more cultural project and social investment than prison. This is the spirit that inspired the JailHouse Rap project.

http://www.cultureetdemocratie.be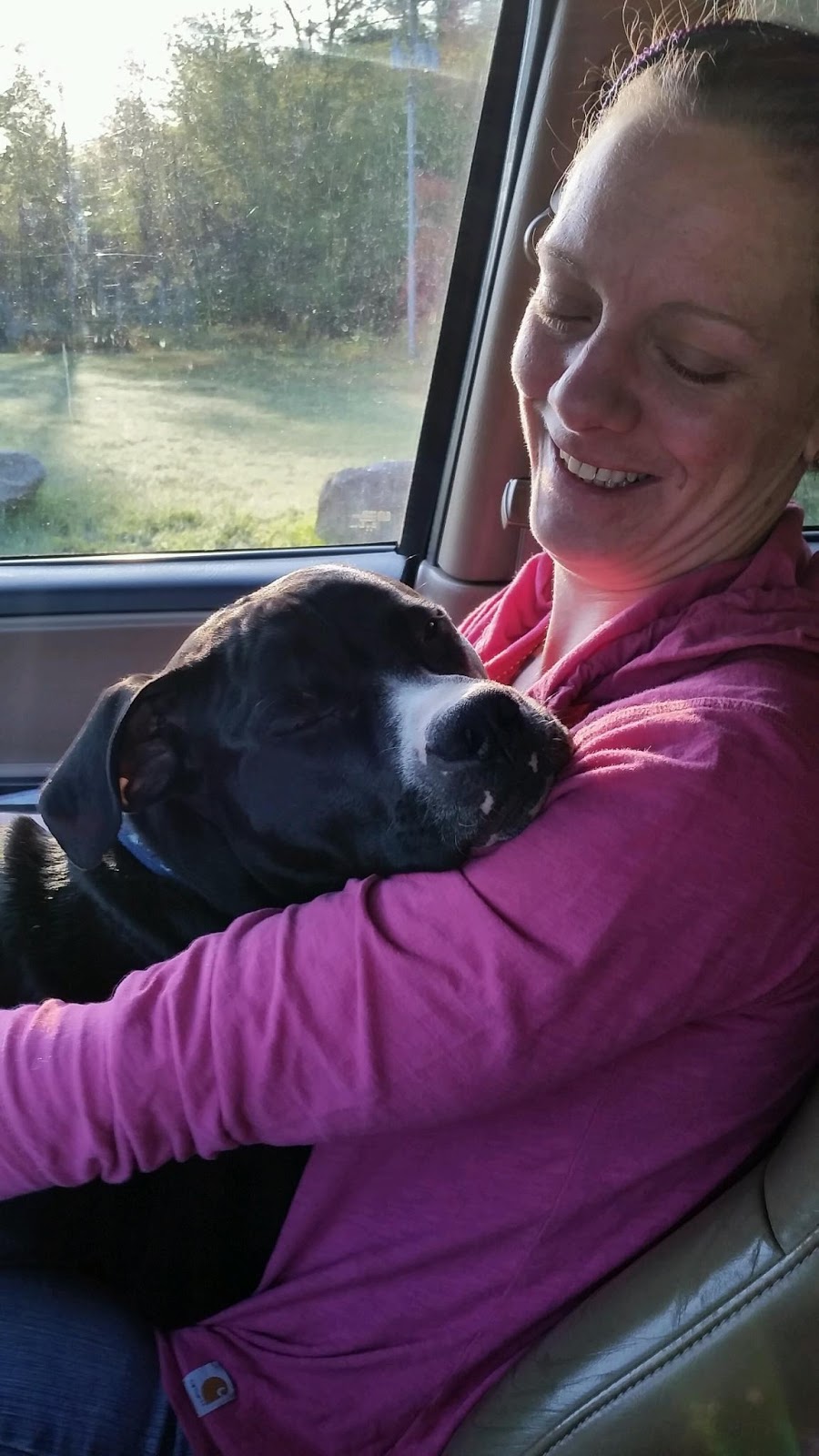 Charlotte Rankin was a participant of the Telling My Story class while the documentary It's Criminal was filmed. Since her release from the Sullivan County House of Correction in 2010, she has been consistently working with Professors Pati Hernandez and Ivy Schweitzer. Currently, Charlotte is a TA for the class at Dartmouth College.

Charlotte is working hard in her community to raise awareness about addiction, inequalities in our social justice system, prison reform, and, most importantly, the connections between mental health illness and addiction. She is also fighting to change the policies and laws that make addiction a punishable criminal act

and believes that as a society, we should be offering genuine rehabilitation instead of punishment.



Markus Raivio is a Helsinki based organization leader, music therapist, musician and sound producer. He has done remarkable studio work with many finnish artists as a producer and an arranger, played in several bands and has done solo production as well. In addition to music Markus does pioneer work in the field of young people's mental health care by creating new models for rehabilitation - giving more space to creativity and new innovations to take place.

At the moment he is the director of Kukunori ry, an umbrella organization for people recovering from mental health issues, and professionals of the culture industry. It was founded in 2012 and is located in Malmi, a district in northern Helsinki, Finland. They curate several projects, such as walking football, provide a recording studio for the online music project Mental Beauty Records, to name a couple. Another project, currently in the works, will support creative initiatives led by incarcerated people. Peer support, as well as listening and working together with those with first-hand experience in the matter, be it a mental health issue or imprisonment, are important at Kukunori.

http://kukunori.fi/



Olga Romanova (Романова Ольга Евгеньевна ) is a Russian journalist, human rights activist, and the director of the Human Rights Organisation, "Jailed Russia" (Русь Сидящая). "Jailed Russia" is a project of the Charity Fund to help convicts and their families, within which we raise funds and help those who suffered from prison system. She is the winner of the TEFI award in the nomination "The Leader of the Information Program" and author of the books, Jailed Russia and Butyrka. She lives in Moscow and Berlin

https://zekovnet.ru



Sasha Pasha is an artistic duo created in 2009 in St.Petersburg by Alexandra (born 1985) and Pavel Rotts (born 1982). Media artists working in various media: performance, object, installation, sculpture, painting, animation, video etc. Graduated from St.Petersburg Stieglitz State Academy of Art and Design; Pro Arte Institute, St.Petersburg, Currently studying in Academy of Fine Arts Helsinki and Free Art School - Vapaa Taidekoulu. Founders of the SAHSAPASHA fashion jewellery brand. Participants of various exhibitions in Russia in Finland. Сo-organizers of annual festival Убежище/Suoja/Shelter, Helsinki. Duo explores collective and personal memories memory of the Gulag system. Live and work in Helsinki, Finland. One of their current projects relates to the topic of GULAG and their collective and personal memories about it.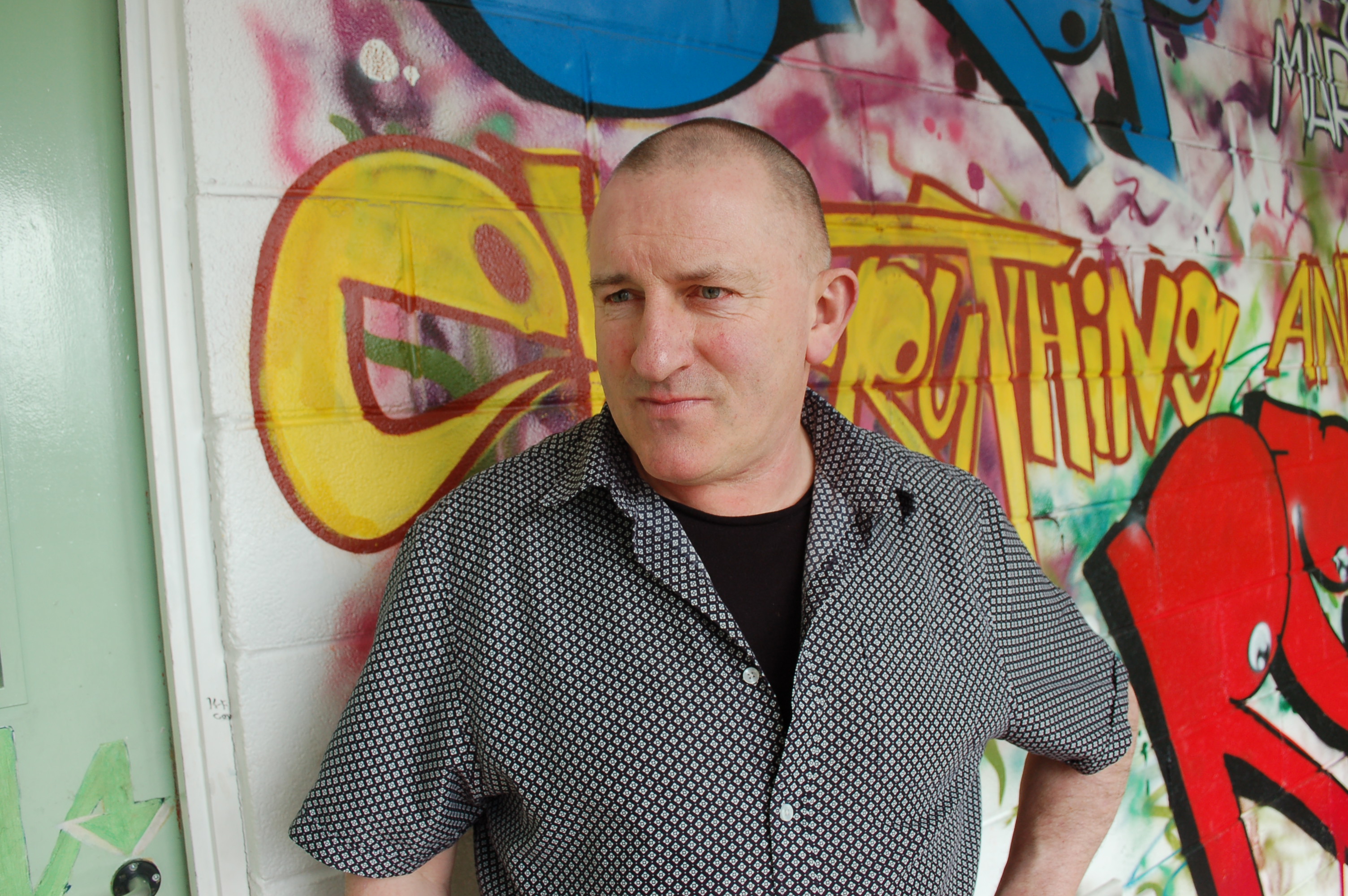 Tom Shortt is a graduate of the National College of Art and Design in Dublin and worked as an art teacher in a Limerick City secondary school. He also worked as a theatre photographer and as a photographer with the Sunday Tribune newspaper. He served as education officer with the Exhibition of Visual Art in Limerick and was elected to Limerick City Council 2009-2014 representing the north side of the city on behalf of the Labour Party. In 2017 he was appointed Arts Development Officer and Coordinator with the Irish Prison Education Service where he now manages two schemes, bringing writers and visual artists into prisons to conduct workshops with prisoners. He also devises professional development courses for prison teachers, coordinates competitions and organises exhibitions.

Tom is currently coordinating preparations for Collaboration - a major exhibition of creative arts by people in custody to be curated by Irish artist Brian Maguire showing work from thirteen Irish prisons opening at the Rua Red Arts Centre in the Dublin suburb of Tallaght in September 2019. His work is featured in the National Self-Portrait Collection at the University of Limerick.



Signe Taylor is an award-winning filmmaker. Most recently, she produced and directed It's Criminal, a feature documentary about a Dartmouth College class that brings students to a jail to work with incarcerated women on writing and performing a play grounded in the lives of the female prisoners. It's Criminal has won multiple Audience Choice and Jury Awards at festivals worldwide and has been broadcast on FUSE, an American cable channel, as part of national campaigns for Equal Justice and To Get Out of the Vote. It will be shown on public television in 2019.

https://www.itiscriminal.com



Joonas Timonen is a sociologist and a citizen. He works at Helsinki Deaconess Institute in a collaborative project for building a centre of civic participation in Helsinki. The aim of the centre is that everyone can find meaningful possibilities for engaging in volunteering and civic activity in Helsinki.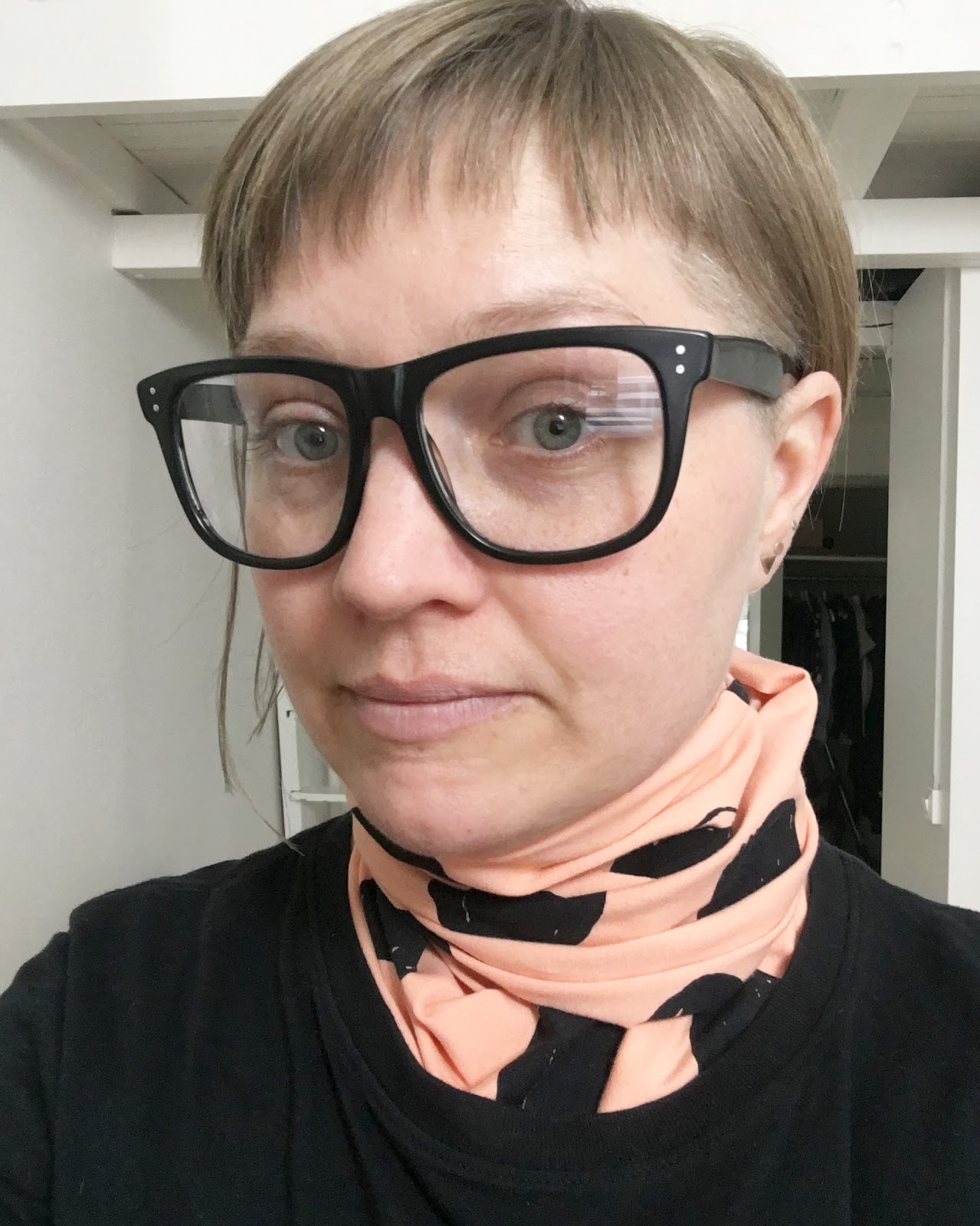 Dr. Courtnie Wolfgang is an assistant professor in the Department of Art Education at Virginia Commonwealth University and a member of the VCU Open Minds faculty. Her research foci include intersections of post-structural, post/feminist, and queer theories with arts pedagogies, school and community teaching, and justice-oriented Arts Education practices. Recent publication sites include Visual Arts Research, Studies in Art Education, The Journal of Social Theory in Art Education, and the Journal of Cultural Research in Art Education. Ongoing projects include arts-based curricula teaching issues related to the School to Prison Pipeline, The Big Gay Church, and Queering Art Education.