Let it Out
---
русский
suomeksi
---


Let It Out is a project that connects young people affected by imprisonment in Russia and in Finland. Young people will exchange artworks, lyrics, and short videos, produced during workshops with artists and musicians. This exchange will be facilitated using rap composition and translating techniques and result in a collaborative multimedia artwork, as well as art & design objects.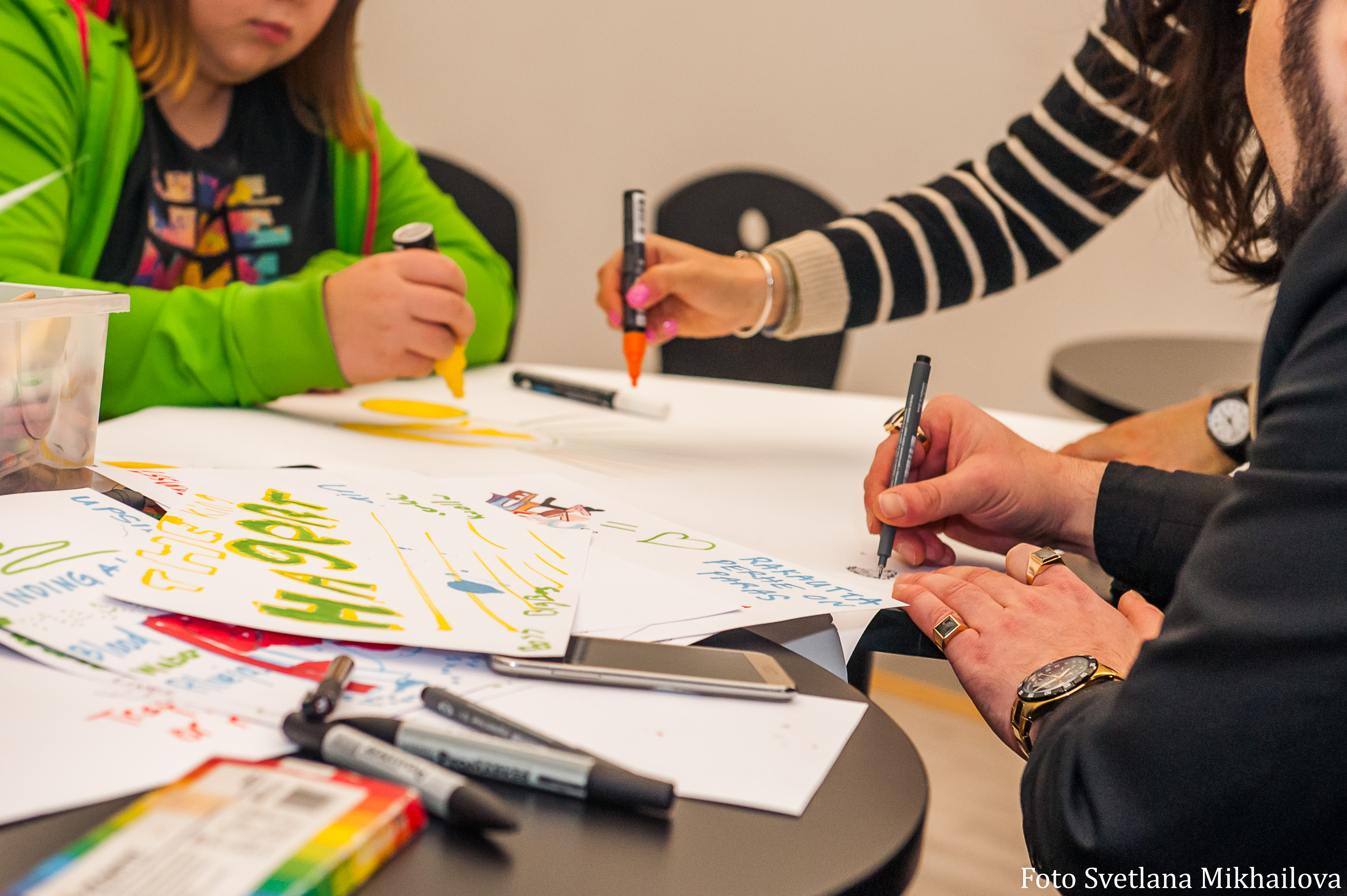 We are working closely with staff and students of Moscow University of Psychology and education, correctional institions for young people, and children's homes in Moscow, Saratov and Kaluga.




Behind this project is a team of transnational artists, musicians and educators.

Anastasia Artemeva is a visual artist. Her work is developed through a process-oriented artistic practice, drawn from installation art, art education, and research in human rights.

Arlene Tucker is the creator of Translation is Dialogue project. It combines pedagogical approach to using translation techniques as a means for creative production and understanding art with the aim to spawn awareness of space, sound, and storytelling.

Sonny "Elinkautinen" Black (Sonny Nyman) is a rap musician based in Helsinki. He has experienced imprisonment firsthand. Sonny works directly with youth in the streets of east Helsinki and through correction institutions all over Finland, specialising on making music, singing, and encouraging youth from disadvantaged backgrounds to replace criminal activity with creativity.


We are currently looking for new groups of young people from Finland and Russia to collaborate with, so please get in touch if you would like to join us. Email info(at)prisonspace.org