---
по-русски
---

Welcome to Free Translation Sessions on the following Thursdays; June 11th, 18th, 25th, and July 2nd on ZOOM from 12:00 - 1:30 pm EST (9am California, 12pm NYC, 7pm Helsinki)

On June 11th we will make a translation of a work by Оксана Крутицкая (Oksana Krytickaya).

On June 18th we will have an open discussion about your translations with Оксана Крутицкая (Oksana Krytickaya).

Prison Outside and Translation is dialogue artistis are very honoured to collaborate with The Justice Arts Coalition.

Register here: https://bit.ly/3cAW8iV

About the artist:

Krutitskaya Oksana Valerevna (Крутицкая Оксана Валерьевна)

Born on May 21, 1972, in the city of Vidnoye, Moscow Region, I spent my childhood in the old part of the city under the name Rastorguevo.


In 1979, I started first grade and at the same time wrote the first poems that were famously criticized by my beloved dad. The year was spent trying to change me from being a lefthander into a righthander, and as a result, I use both hands to write and I use them with nearly the same capacity.


At the age of 10, I made another attempt to write a fairy tale in poetry. I received the high score of "five" for the homework composition, and both the teacher and myself were pleasantly surprised.


In 1983, I moved with my family from a communal shanty to a new apartment in the city where I still currently live. I moved to another school, entered the folk circus acrobatic group, where along with performances in acrobatic numbers, I worked as a conférencier.



In 1986, the circus group received the title of laureate in the regional competition of amateur circus groups. As a reward all participants were sent to the All-Union Pioneer Camp "Orlyonok", as well as to give a performance at festivals in the Grand Moscow Circus and in the Kremlin Palace of Congresses.


In 1988, I was amongst the finalists in the district competition dedicated to the then fashionable trend 'the twin cities' and won a completely free trip to Losser, Holland.


In 1989, I graduated from high school with nearly excellent grades. I fell short of a couple of points to get into University.


In 1989, I worked in the department of culture as a methodologist, continued to write, tried to find my path and experienced breathtaking loneliness.


From 1992 to 1994 I worked as a clerk in the city courthouse, head of the office, and got married. In 1994, I gave birth to my daughter and went deep into learning English with native speakers.


In 1997, I divorced, quit the courthouse, started at the department of psychology at the Socio-Economic Institute, rented a disco, and DJed there.


In 2001, I worked at a local cable television as a broadcasting correspondent.


In 2005, I was sentenced to 4 years and 1 month for acquiring potent non-narcotic substances (painkillers). I served my sentence in IK-1 in the Vladimir region of the village of Golovino.


On December 31, 2008 I was released on parole.


In June 2009, I was appointed to temporarily lead the summer school labor brigade at the Youth department of the District administration. In September, I was transferred to the head of the information and psychological assistance department of the youth department at the district administration as the head of the fan club of the Sparta & K women's basketball team.


In 2014, I was convicted under Art. 228 h. 2 (imprisonment for possession of a narcotic drug up to 4 grams for an indefinite period of time). I served time at IK-1 in the Moscow Region, New Grishino Dmitrovsky district.


On May 3, 2017 I was released to complete "correctional work". I was ruled by the FSIN (The Federal Penitentiary Service) authorities to work as an elevator supervisor in a city hospital, where I am still working to this day.


In 2017, I took part in the University of Chicago's project "Words of Freedom" for two years of the project's existence, working on the literary almanac, "The Sun Has a Switch", which included my poems. Also, I participated in two theatrical productions as a writer and as an actor.


Currently, I am a member of the "Freedom Workshops" and rehearsing in the play "Mamuydi" (Go away, mom!). I continue to write poetry and prose, work in photography and decoration.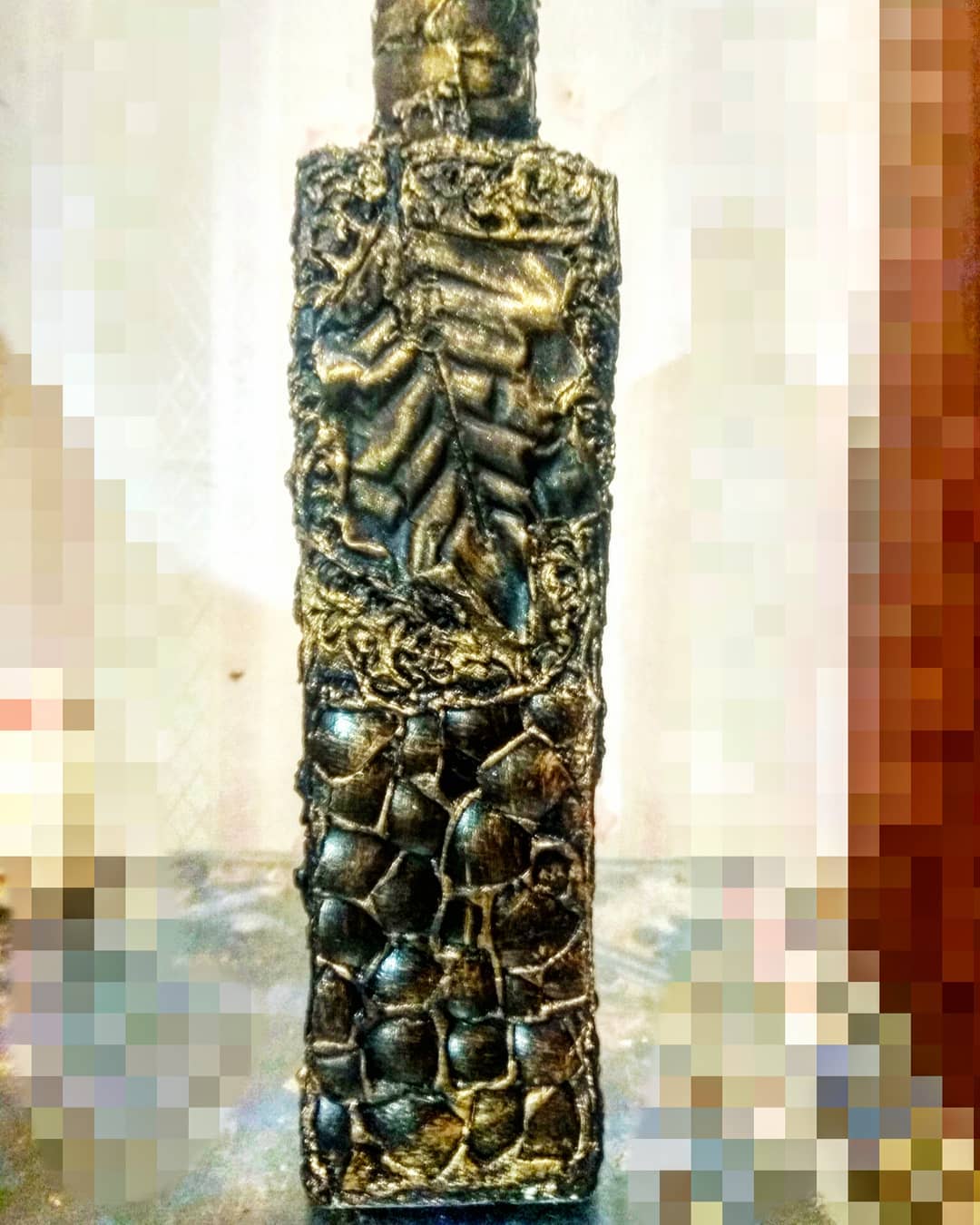 Фото - Оксана Крутицкая