Prisoner Fair (Vankimessut)


Arlene Tucker & Anastasia Artemeva
---
На русском языке
---


Every spring in Kallio district in Helsinki, a Prisoner Fair (Vankimessut) takes place. Kallio is a multilayered environment, with many young people, little cafes and galleries around. This is also where Helsinki men's prison, Sörkka, is located, as well as the oldest prisoner support center, Krits. Krits is a non-governmental organisation that provides services to ex-offenders, their close ones, and professionals. It also acts nation-wide as an expert and activist in the field.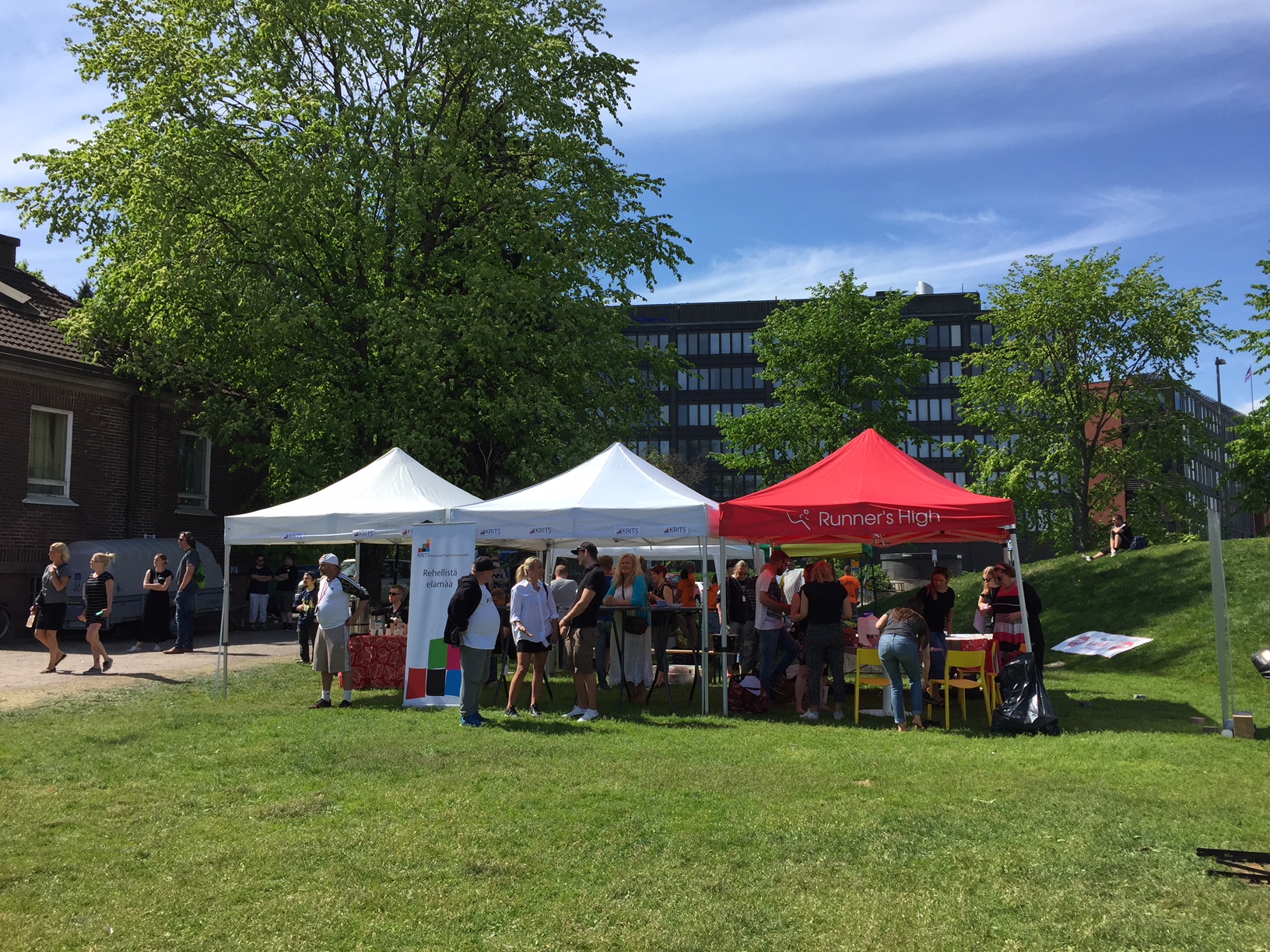 For one day numerous institutions and NGOs, supporting convicts and their families present their services. Each of the colourful tents provides Information about housing, employment and re-integration for ex-convicts, addiction rehabilitation, as well as educational and artistic programs for young people. The fair is organised by Diaconia University of applied sciences - Finland's largest training institution for social workers.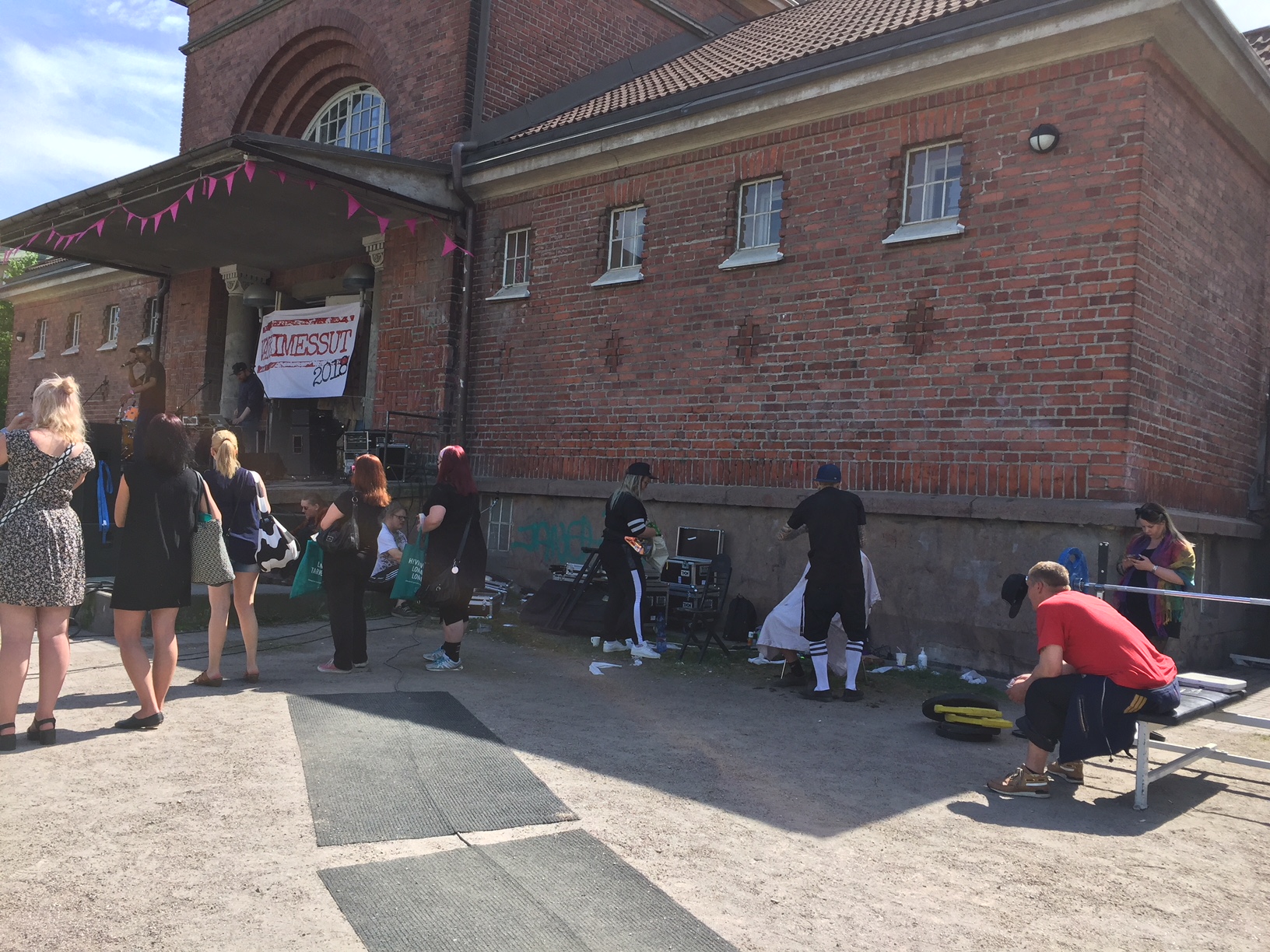 The event has a festival feel, with friendly approach and no judgement or shaming. Visitors include ex-convicts, their families, and neighbourhood folk who's come to enjoy the summer day. It is also a day out for inmates from a local low-security unit. The men are escorted to the fair to browse and research the options available to them once they leave prison. As peer support and personal experience are considered invaluable, many of the people behind the stalls are those who have experienced imprisonment firsthand. This way the organisations also provide jobs for ex-convicts, an opportunity to start over after prison and share experiences with others.




Arlene Tucker writes: Vankimessut 2018 at Dallapénpuisto in Helsinki (22.5.2018) was a great event! You could listen to live music, get a haircut and familiarize yourself with various social and cultural associations! On top of it all, the weather was just perfect!

There were many different organizations from all over Finland representing and sharing what they do with and for the community. In particular, I got to speak with people from Kaivo Espoo ry and Krits.




The vibe was happy, energetic, and open! When I shared with the people I spoke with about Let It Out, they were all excited to participate and wanted to know more. Great timing that we received our Prison Outside postcards in time for the event too!

I was especially moved by the performance by Linda-Maria Roine aka Mercedes Bentso who rapped about bullying. Luck was on my side, as I randomly bumped into her later that day at Kamppi. It was wonderful that I could tell her directly how her music made an impact on me and to see if Voikukkalapset ry would be interested in collaborating with us. So far so good!